Media-Inspector series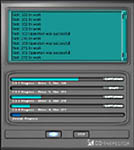 The Media-Inspector series is a collection of very sophisticated software modules designed to provide maximum security during the transfer of digital media into mass storage archives with a very intuitive and easy to learn user interface.
-- Detailed information: www.Media-Inspector.com


---
QUADRIGA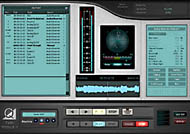 QUADRIGA is an automated 'capturing' station for quality-controlled analogue to digital conversion of sound archives to digital interim data storage systems (DAT, CDR), and/or digital mass storage systems.

--- Detailed information: www.Quadriga-Solution.com


---
AudioCube

The AudioCube is a multi-channel, up to 24 bit / 192 kHz integrated audio workstation. The AudioCube system offers the most comprehensive selection of professional audio production tools ever assembled in a single platform.
--- Detailed information: www.Audiocube-Solution.com


---
CubeDVD-A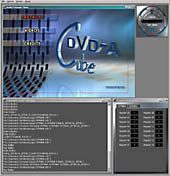 CubeDVD-A is a comprehensive DVD-Audio authoring module for the Cube-Tec AudioCube 5 digital audio workstation. Developed in cooperation with Nippon Columbia Co. Ltd., CubeDVD-A is the first commercially available authoring package supporting simulation and proofing before creating a Pre-Master-Media.
--- Detailed information: Cube-Tec Webpage


---
DDP-Solution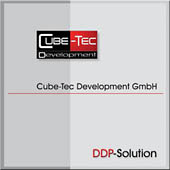 DDP-Solution is a custom-made software solution allowing the user to create a DDP medium according to the DDP (Disc Description Protocol) and DCA industry standards.
--- Detailed information and buying options: www.DDP-Solution.com