Joint Forces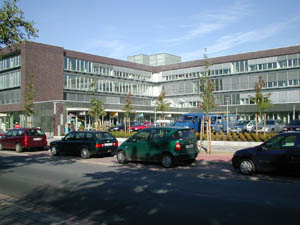 In a move designed to streamline operations, improve competitiveness of product pricing and expand worldwide distribution, Houpert Digital Audio (HDA), Albstadt based Cube Technologies GmbH and Cube-Tec Development have joined forces to form Cube-Tec International GmbH.

The Cube-Tec development team focuses primarily on solutions for sophisticated Professional Audio Production and in the Transfer of actual and historical Audio know-how to the World of Information Technology.

HDA was founded in 1990 and began manufacturing the AudioCube DAW, best know for its ultra-high quality mastering and restoration modules called Virtual Precision Instruments (VPI) in 1997. The company then went on to develop other innovative professional products including the QUADRIGA audio archival system, which has become a world standard in automated, quality-controlled audio archival of analog sound carriers. Recent additions to the product range include the Media-Inspector series for the archival for digital sound carriers, the CubeDVD-A , a professional solution for DVD-Audio Authoring and Foenics , a new restoration and analysis suite specialized for forensic purposes.

Today, Cube-Tec products are used by many of the world's most prestigious mastering, restoration and archival facilities. QUADRIGA archival systems are installed in over 70 facilities in 13 different countries - well on the way to becoming a worldwide standard. Mastering facilities utilizing the AudioCube system include Gateway ( Bob Ludwig ), Sterling Sound ( Ted Jensen ), Bernie Grundman Mastering ( Bernie Grundman, Brian Gardner ), Oasis Mastering, Capitol Records, and Sony Music to name but a few. The list of restoration and archiving clients include The Smithsonian, The National Archives, and The Library of Congress, as well as Bavarian Broadcast Corporation (BR), North German Broadcast (NDR), Danish Radio (DR), Swedish Radio (SR), Dt. Grammophon (EBS), Sonopress (Bertelsmann) and the National Library of Australia.

Under the new structure, all operations including R & D, Manufacturing and Sales & Marketing will be located in the Bremen based Cube-Tec head office. The Sales & Marketing team will operate under the direction of Holger Dreeke, a managing partner in Cube-Tec with over 20 years of senior level marketing experience within the media industry. Bernd Müller, also a managing partner will lead the Finance department.

The R & D team will be managed by Joerg Houpert, who expressed optimism that "bringing sales, marketing, manufacturing, product development and technical support under one roof will result in better efficiency and improved communications with our clients, enabling Cube-Tec International to respond to the market more quickly with innovative products."